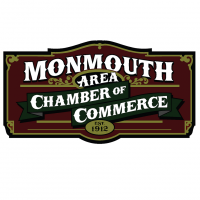 Smithfield Foods was among the honorees given notice by the Monmouth Chamber of Commerce at their annual dinner last night.
The food processing plant employs around 1,600, is the largest employer in West Central Illinois and was given the Large Business of the Year Award.
Plant Manager Gene Cook was on hand to accept the honor for the company.
Small Business of the Year was given to The Pizza Place, formerly Breadeaux that opened as The Pizza Place last April.
Owners Mark and Julie Richardson accepted the award.
Finally Sean Cavanaugh with the Warren Achievement Center was selected as the Citizen of the Year.
The evening's keynote speaker was Owner of the Quad Cities River Bandits David Heller.