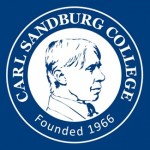 Eight area high schools are participating in the Carl Sandburg College Welding Competition today.
Students representing Cuba, Galesburg, Hamilton, Knoxville, ROWVA, Spoon River, United and West Prairie high schools are scheduled to compete.
Teams are being tested on blueprint reading, shielded metal arc welding and oxy-fuel cutting in the shop as well as completing a fifty-question test.
Contestants will have access to welding and cutting equipment in each practical skill area and will have just thirty minutes to complete each station. 
Work completed will be judged on dimensional accuracy, conformity to the drawing requirements and visual examination of the welds and torch work.
The winning school will receive a Lincoln welder and students will compete for other prizes as well.
The competition is set to start at nine a-m Friday morning at the Center for Manufacturing Excellence on the Galesburg campus of Carl Sandburg College.