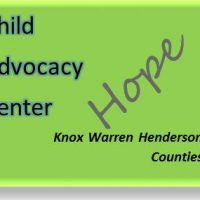 April is Child Abuse Prevention Month and it's not a problem that passes by our area.
There were 485 reported cases of child abuse in Knox County in 2016 which resulted in 20 children being taken into protective custody.
Also there were a reported 34 confirmed victims of child sexual abuse, which is double the number from 2015.
Judy Guenseth, the outgoing director of the Child Advocacy Center has seen up close the effects of child abuse through her work.
She tells WGIL that most people will struggle to make sense of how a person could inflict abuse on a child, "It's not logical, so it's never going to make sense. I think a lot of times we played that around in our head and say 'this doesn't make sense, this is not logical.' But there is-are things that psychologically say that perpetrator has made decisions in their mind where they have justified it in their mind."
A small way to contribute in assisting children suffering abuse in the area is by attending the Child Advocacy Center's March Mania for the Children fundraiser 7 p.m. tonight at the Knights of Columbus Hall.
Abuse can take on a multitude of forms including but not limited to physical, sexual and emotional abuse.
The Centers for Disease Control says examples of emotional child abuse are name calling, shaming, rejecting or withholding love and this can have negative effects on mental and social development.
Prior to this Monday's Galesburg City Council meeting Mayor John Pritchard will read a proclamation declaring it Child Abuse Prevention Month in Galesburg.