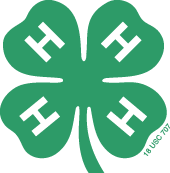 The Knox County 4-H sponsored robotics team the Techno Bullets have had a very good year despite it being only their second year in existence.
At the Knoxville School Board meeting, members of the Techno Bullets FTC team presented their accomplishments this year as well as their robot "Lucky 21".
The robotics team, comprised of students between the ages of 13 and 17, had recently took part of a competition making up of 36 where they placed 7th.
In their first league match of the year, the Techno Bullets illegally utilized a strategy that did not work.
The strategy went against updated rules forcing the team to make adjustments, they would eventually claim first place to start their season.
After taking part in a state qualifier the team was state ranked 9th out of 168 teams in Illinois.
Teams are not divided based on size or age brackets, this ranking includes large as well as private schools from the Chicago area.
The Techno Bullets are not a school sponsored club, they are instead sponsored by U of I Extension, 4-H, Caterpillar, and Pegasus Manufacturing.