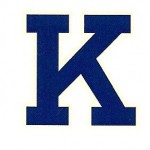 Last night the Knoxville school board approved two reduction in forces, one for Mable Woolsey Elementary, the other for KHS.
Superintendent Steve Wilder prefaced the discussions by saying that this was the most difficult item on the agenda for the night.
RIFs were the culmination of economic difficulties with the state, as well as lowered enrollment.
Mr. Wilder said, "I still maintain that recommendation, it's for economic consideration — which means it's a cost-saving measure. It does not in anyway relate to their performance what-so-ever. It truly is a budgetary or financial recommendation on my part."
Wilder said with the resignation of Knoxville Junior High teacher Jake Settanni last month, a position was opened up.
He continued saying that the position was posted with the desire to fill the position internally, but so far have had no interest.
The district has the option to involuntarily shuffle teachers to fill the opening, and with that recall one of the teachers who received RIFs last night.
The school board also approved the transfer of money from the working cash funds to the operations and maintenance fund for the heating, ventilation and cooling project at Mable Woolsey Elementary.
The total of funds transferred were $516,600.