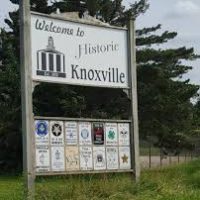 The Knoxville city council debated payment to ASCAP, the music performance rights association, on Monday night.
ASCAP which stands for American Society of Composers, Authors and Publishers is a not-for-profit performance-rights organization who protects copyrights by overseeing licensing of public performance, and live broadcast.
At the November seventh meeting the city council had decided to not continue paying ASCAP for the contract to use music in the organization's catalogue.
It made the agenda for Mondays meeting after the city received a notice the bill had been sent to collections.
One concern raised by Acting Mayor Dennis Maurer regarding an official from ASCAP coming into city hall and hearing a radio turned on, with music being played in the public building, or sponsoring an event that music is played publicly without proper licensing.
City Attorney Rob McCoy recommended the city pay the late bill, saying "the threat is they're going to sue us for copyright infringement and it may not be the city directly but because it's a city sponsored event."
The council called a vote to pay the bill with the council split on paying or not paying the bill to ASCAP with Aldermen Olin, Heller, Mahar, and Myers voting in favor, and McGovern, Benjamin, Eiker, and Naslund voting agianst.
The tie-breaking vote to pay the bill came from Mayor Maurer.
The bill from ASCAP was for $347.