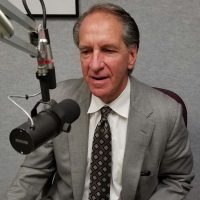 37th District Senator Chuck Weaver was featured on the Galesburg Morning News show on WGIL this morning.
Weaver touched on a variety of topics ranging from the minority republican's Grand Bargain agreement, high taxes in Illinois as well as the possibility of another education stop gap budget even though the Governor said he would not sign another.
When asked if he was anticipating another stop gap budget, Senator Weaver said "I'm embarrassed to say this, but it's a reality of what happens."
Weaver continued on saying that negotiations happen with pressure point topics and that he expects education will be the one that will bring the budget crises to a head.
Weaver also touched on the Unbalanced Budget Response Act which would give special power to the Governor in the event of a budget that is unbalanced.
The proposed act would give them the authority to establish contingency funds and transfer the balances to and from special funds in the state treasury and general revenue funds.
The 37 District includes parts of Galesburg, and Peoria.