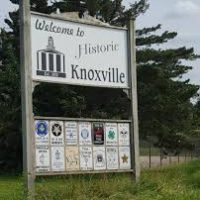 On the Knoxville City Council agenda last night was to approve a bid for rehabilitating a sewage lift station located around the Knoxville McDonald's.
Six bids were placed for the job and the council moved to accept the bid of $160,000 from J.C. Dillon of Peoria.
The council also approved a resolution for road improvements on various streets within Knoxville city limits. 
City Engineer Kevan Cooper made the initial proposal with estimates for the costs of oil and chipping roads and recommended fifty thousand dollars to be paid from the city's Motor Fuel fund for the improvements.
However discussion took place to utilize TIF funds for the roads that fell within TIF districts. 
The council passed the proposal with additional work needed to decide the funds that would pay for each road.
Also approved was an upgraded eight inch connection of the main water line for Hidden Hills Winery, as well as approval for the city to pay Handy Electric to inspect the cross-connections for contamination to the drinking water.
Tabled was discussion regarding paying the city building administrator for mileage as was a rate hike increase on the city's water and sewer rates.