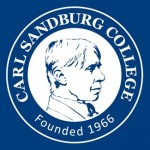 Carl Sandburg College is making strides in offering unique classes in modern manufacturing but their Class Day has its own special batch of educational offerings.
Classes are being offered for this one day event in its 33rd year, in a range of topics that many would-be students perhaps had never considered.
The basics of bee-keeping will be covered, as well as making bracelets from neckties, as well as the four cornerstones of retirement just to name a few.
These are all being offered in one hour sessions on April 29th at the CSC campus in Galesburg.
The cost to attend is $31 with a lunch included after the day is finished at 12:30.
The cost without the lunch is $25.
A booklet of Class Day classes can be found at several local libraries or by going to sandburg.edu