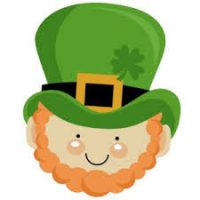 The City of Knoxville will go green today in celebrating their St. Patrick's Day parade kicking off at 1 p.m. Some dec out their cars, some their bikes and in parade organizer Karen Benjamin's case, her head. Benjamin, who is leading the parade not just in organizing but in spirit, is dying her hair green. Benjamin along with Carrie McKillip is a part of the Knoxville Action Team. The Action Team was started after a city council conducted survey around 2010 and since then have worked to organize community events. Benjamin says the parade is "just for fun" and anyone that wishes to be a participant is welcome. McKillip tells WGIL that as Knoxville has shown growth it's important to hold events that keep the community close.
"This is just one of the nice events that Knoxville has…" says McKillip. "You know Knoxville has been growing and we're trying to make it a family friendly community and this is a good opportunity for people to come out and get to know there neighbors."
Parade marchers will line up at Knoxville High School. After the parade, corn beef and cabbage at fire department afterwards $8 per plate. The Action Team is working on a project to improve sidewalks around Knoxville. McKillip says already Knoxville has taken great strides recently with repairs to sidewalks at James Knox Park and of course the addition of Love's Travel Stop.