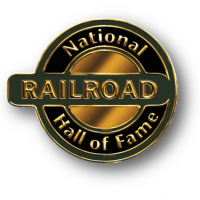 Slowly but surely the National Railroad Hall of Fame is getting closer to being realized.
Hall Director Julie King says that she met with architects and exhibit designers over plans for the building yet to constructed on February 10.
The design firms will get to work to make final design plans which are expected to be delivered in May.
King tells WGIL this latest development is both routine and momentous.
"I guess what I think is the exciting piece of it is the fact that this is the end design phase and it just means for our community that we're that much closer to bringing the project to closure and reality," King says.
King explains that there are 12 pieces of work to be completed for National Railroad Hall of Fame to be real and this signifies the end of the 9th phase.
The next two phases; fundraising and construction.
Construction is the only phase that has yet to at least start.
Once King and her team get the design updates they will once again hit the capital campaign trail to continue raising funds to construct a building.
The full long term investment required from a capital campaign would be $30 million raised.