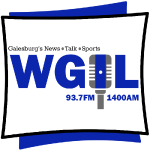 The City of Galesburg is cautioning residents to be wary of energy suppliers soliciting door-to-door.
The City Clerk's office explains that new laws deregulating the energy industry have prompted energy providers to aggressively work to sign up customers.
Peddlers are required to show a card provided by the City of Galesburg, that indicates not that they are representative of the city or Ameren but rather that they are registered to solicit door to door.
Homefield Energy was selected by the City Council last March as the supplier of the residential and small commercial energy aggregation program but the city does not send any one door to door to sign them up for this program.
The clerk cautions that those suppliers soliciting are not the "supplier of choice" and may not be able to provide the same rates as Homefield Energy.
Complaints have been received over the peddlers including misrepresentation, soliciting outside of approved hours and not leaving when asked.
Questions can be directed to the City Clerk's office by calling 345-3612.