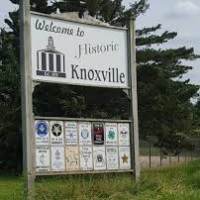 Knoxville city council held a vote last night to suspend bids for the replacement of the Altitude Water Valve and Electrical Control Panel for the Water Department. 
The council needed a two-thirds vote to pass a motion to suspend bidding and go directly with Gasvoda & Associated Inc. to supply the desperately needed replacements. 
The project is expected to be done in two separate stages. First replacing the worn out Water Valve costing between $22,000 – $25,000 and then by roughly June replacing the Electrical Control Panel at a cost of about $30,000. 
Estimated costs for the mechanical updates are projected to be roughly $88,000 in total. With six of the eight Aldermen in attendance a unanimous vote was passed to move forward with the Water Departments upgrades. 
Also KCCDD Chief Executive Mark Rudolph was in attendance last night to educate and answer any questions about Knox County's upcoming vote on the 708 Board of Mental Health. 
He says whether are you vote yes or no in April just make sure you know what you're voting for.
Next month the council will have a vote on whether to replace the city's current retirement plan with a new 457B retirement plan for city employees.