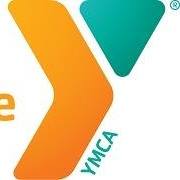 The Warren County YMCA has added nearly 4,000 sq. ft to its facility and now is open 24 hours a day.
All of the cardio vascular and nautilus is now in a larger wellness center.
There's also space for workouts with equipment such as dumbbells, kettle bells, and medicine balls.
Where the nautilus equipment used to be stationed is now the home of an expanded free weight room.
The free weight room now could rival those of some colleges say Warren County Y CEO Sam Brooks.
Brooks tells WGIL an expansion like this is done for a couple of reasons.
"One, give back to the community that's always given to you," Brooks says. "And two,
Brooks says in a community the size of Warren County increases in membership tend to be slight but they have seen growth over the last few years.
The CEO says he sat with stakeholders 4 or 5 years ago, and held a discussion about what they thought about what could be done for the community.
Once they decided on their direction they had to identify like-minded donors who could help them with the $600,000 price tag.
Brooks says Warren County is blessed to have community members who "step up and meet" the needs of the community.
A grand opening is (was) to be held today from 4-6 p.m.