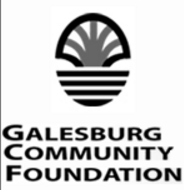 Among the many services and opportunities provided by the Galesburg Community Foundation, one of them is providing scholarships to local students.
The first of the year was the first date students in Knox and Warren counties could initially apply.
Most of them close on March 15 or April 1.
The Health Careers scholarship is open to any Knox County area student interested in studying or going into a health related field.
Senior football players at United High School already accepted into a college program can apply for the John E. Bohan Scholarship.
Then the Cole Steele Memorial Scholarship will be awarded to a Knoxville student going into a vocational program, for example welding.
Students with an agricultural experience will be given extra consideration for the Cole Steele award.
Students must go to the foundation's website at ahealthycommunity.org to apply and there you can find a list of scholarships and information.