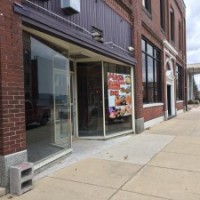 From the ashes a hibachi steakhouse will rise.Shirley Chu owner of the McGillacuddy's building at 58 S. Cherry St, confirms that she is leasing the space to a Milwaukee pair to open Masa Sushi and Hibachi Steakhouse.
Intially Chu was approached by Client Manager with Knox County Partnership for Economic Development, Kyle Kelley on leasing the space to Nina Liu and her business partner Lee.
She turned him down because she had plans to reopen McGillacuddy's with a smaller menu and open grill, similar to Alexander's Steakhouse in Peoria.
But demands of also running Seminary Street Pub were demanding so much of her time that she decided to take the plunge and lease out.
Chu tells WGIL the plan is to open in February.
"They know their food, they know what they want," Chu says. "'Cause I love food. I cook, that's my passion too so when you start talking about food I can tell. They way they express their feelings about food it's just amazing."
Chu says some updates have been done to bring the building up to code including upgrading the elevator and moving the kitchen down to the main level.
The lease is for Masa to operate in the main McGillacuddy's space.
The section that housed Olive's martini bar may soon have new life as well.
Chu says she has three offers on the table to lease that area out for a new bar.