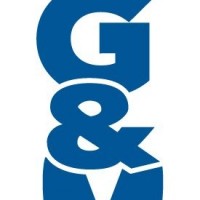 Once again this year a coalition of local businesses is sponsoring a free cab service to keep impaired drivers off the road for New Year's Eve.
Area bartenders and servers have been given the number of the service or residents can call United American Cab themselves.
The service can be taken advantage of from 11 p.m. to 3 a.m. on Dec. 31. 
Galesburg party goers can get a ride home, with in Galesburg city limits and Monmouth residents can do the same within in Monmouth city limits.
Sponsors of the service include the Galesburg Broadcasting Company, Shawn Mason State Farm Insurance, United American Cab, and G&M Distributors.
G & M President Adam Vitale urges residents to "plan ahead" and arrange alternative transportation or a designated driver if alcohol is to be a part of their celebration."
To the best of Vitale's recognition this program has been offered for the past 25 years.
"It's a great way to go out and celebrate New Year's Eve and get home safely and not have to have any worries other than having a great time," Vitale says.
Vitale says this is the first year they've offered the service in Monmouth.
"If you're out at a bar and you just mention to the bartender or feel free yourself to call United American Cab and they'll come up pick you up and give you a ride home with in the city limits of those communities," Vitale says.
They track rides from year to year and last year in Galesburg they gave rides to 254 individuals.
Data from the Highway Traffic Safety Administration says that drunk-driving fatalities are down 51 percent since 1981.