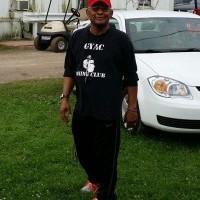 Efforts are underway to write a biography on the life of a notable Galesburg citizen, mentor and coach; Carlos Duncan.Jan Tassell-Thomas met Duncan in July when her son Sherlock began training at the Galesburg Youth Athletic Club.
She was quickly impressed with his "excellence."
So much, that she was inspired to start gathering stories of his life for a biography.
Duncan known as a humble man, has expressed interest to Tassell-Thomas in having his story told, as long as it included his father Howard "Andy" Duncan and Carlos' brother Sonny.
Together the Duncans have been active in Galesburg for 70 years.
In her view Duncan has led a consummate life of public service from his 29 years in the U.S. Air Force to his dedication to the local community.
Tassell-Thomas tells WGIL he has spent three days a week, year after year training youth and adults at the Galesburg Youth Athletic Club.
"And it's not just about boxing training," Tassell-Thomas says. "And he wants to emphasize this as well.  His life is about building other people's lives so they can become excellent and do their best and I've really been impressed with him."
Tassell-Thomas would like to complete and have the book published sometime in 2017.
Right now Tassell-Thomas has no publisher but has plans to soon launch a crowd funding webpage.
In the meantime any funds or stories about the Duncans can be sent to P.O. Box 238 in Galesburg 61402 or call her at 863-280-9649.