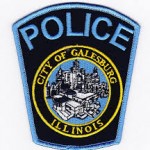 There were a series of car burglaries reported in Galesburg on Christmas Day.Three reports of cars being broken into took place within about an hour and a half period from 10 to 11:30 a.m. Sunday.
In one instance, at 1142 N. Kellogg St., a car parked in a driveway had a collection of CD's and cash that were taken, valued at $160 according to a Galesburg police report.
Another auto burglary took place at 1175 N. Broad St..
There, a car parked in a garage was left open and had appeared to have been rummaged through but without anything being taken.
Galesburg police say that while they don't have any leads at this time, these two burglaries are likely linked because of how closely they occurred, both in time and geography.
The houses are about three blocks apart.
A third incident that GPD say smells more of a "personal vendetta", where a car parked in a garage had feces smeared along the car's interior.
Initial estimates say about $100 worth of damage was done to the car.