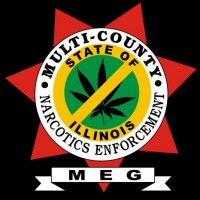 A Galesburg man driving on I-74 near Rio yesterday was arrested after police found approximately one pound of "ice" meth in the man's vehicle.
According to booking records, 42-year-old Daryl Vandenbloomer is charged with two counts of meth possession with intent to deliver between 400-900 grams.
Both are Class X felonies and the most serious amplified count carries a max sentence of 50 years in prison. 
Police officials say the initial traffic stop was the result of a search warrant issued on the vehicle that follows a trafficking investigation by the Peoria Multi-County Narcotics Enforcement Group. 
Vandenbloomer and another passenger who was not charged were stopped near mile marker 36 shortly after 9:45 a.m.
Assistant State's Attorney Sabrina Stroops said in Knox County Circuit Court this afternoon that 498 grams of the substance was found in a large bag in the air filter of the car.  
Judge Scott Shipplett set bond at $500,000 and appointed a public defender. Vandenbloomer will re-appear Wednesday at 11 a.m.
This story has been amended to reflect updated charges from the Knox County State's Attorney's office.