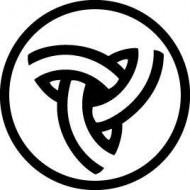 Motor-vehicle related deaths in Illinois this year are the highest they have been in at least five years, but preliminary information released by the Illinois Department of Transportation shows that many local counties are bucking the state trend.
In Knox, Warren, Henderson, Fulton and Mercer counties, there have been less traffic related fatalities in 2016 than in 2015. IDOT categorizes fatalities as those killed as "vehicle occupants" and "non-vehicle occupants." 
One of the most significant drops in traffic fatalities is a 56 percent decrease in Knox County. In November of 2015, WGIL had reported 16 fatalities on Knox County roads, which would end up being the final amount for the year. As of today, seven have been reported. 
While Knox saw the largest dip, Fulton County went from five fatalities last year to two this year. Warren County went from four to two and Henderson and Mercer counties went from two to one. 
Three counties surveyed did see increases. Henry had six fatalities with three last year, McDonough went from one to three and Hancock had two fatalities this year and one last year. 
The state as a whole surpassed the 1,000 mark and is up about 10 percent from a year ago with 1,038 killed in 2016 on Illinois roads.