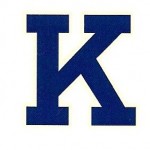 The Knoxville School Board approved a 4.94 percent levy increase for 2016 at their meeting last night.This was the rate Superintendent Steve Wilder had recommended to the board and will bring $200,000 of additional revenue.
That rate is temporary and will see an automatic decrease after one year.
Wilder tells WGIL other than the temporary increase District 202's levy is pretty well in with where they have normally set it.
"One of the other factors that's going to come into play for us this year is in addition into the operational levy there's going to be an additional one-year increase in the levy that reflects paying off a working cash bond," Wilder says.
The permanent increase is actually 4.61 percent, but the higher amount takes into account a one year payment of working cash bonds acquired to install an HVAC system at Mable Woolsey Elementary.
The $450,000 project made the elementary the last school in the district to get air conditioning.
For next year the owner of a $100,000 home will pay an additional $140 in property taxes.