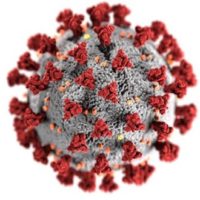 The Knox County Health Department is reporting 22 newly confirmed cases of COVID-19 from Friday to Monday.
That makes 31 new cases in the last week, even with the lowest amount of cases for any week in the last 8.
It's also the lowest amount of tests that have been performed in a one-week period since early July.
The Health Department says currently 89 percent of the 533 positive cases are recovered.
10% percent of the rest of the cases are recovering at home, and one individual is currently hospitalized with three total deaths recorded in Knox County.
Right now, about 7 out of 10 county cases reside in Galesburg, around 9 percent in Knoxville, almost 4 percent in Abingdon, 2 percent in Dahinda, 2% in Oneida, a little more than a percent in East Galesburg, and Victoria, and 9% in the remaining areas of the County.