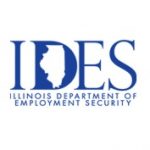 Knox County unemployment shaved 1.7 points off its unemployment rate in May, in line with Illinois as a whole which dropped 2 points.
Knox's unemployment rate was 12.9 percent for May.
The labor force grew in Knox to just under 21,000, the largest amount employed or seeking work since January.
Warren County's May unemployment rate is a 9 percent. That's the 10th lowest of any Illinois county.
It's probably not surprising the sector with the biggest loss of jobs in Illinois over the last year has been in leisure and hospitality, which includes restaurant and hotel workers.
This category makes up a little over 13 percent of private-sector jobs in Knox County, and 14 percent in Warren County.