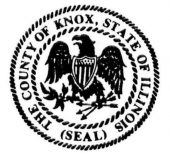 The Knox County Board approved the proclamation declaring Knox County a disaster area for Coronavirus response.
As of Wednesday, March 25, there have been no confirmed cases of COVID-19 in the county.
This declaration will allow the county to coordinate resources and response activities while also suspending certain procedures for the conduct of County business in an effort to protect the health and safety of the community.
The declaration shall remain in effect for 30 days and can be extended as necessary by the county board.
Along with that, emergency action authorization was granted to Board Chair Pam Davidson to take emergency actions that would normally require a full-board vote.
The resolution states that all action taken during the declared disaster, "shall be subject to review and approval of the full County Board.