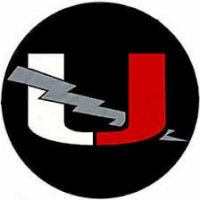 Another area school district is looking into capturing savings on their electricity bills through solar energy.
A presentation regarding different solar energy options was given to school board members at United School District 304 at their Thursday night meeting.
Superintendent Jeff Whitsitt tells WGIL that the board heard a presentation from Moxie Solar and will be hearing another presentation next month.
"So in November, we'll bring another group in, get their presentation, and hear what they've got to offer,"
He added that the board could be making a decision in December or January.
Whitsitt says that there were two options for the district to consider, buying the solar panels, installing them, and maintaining them while not paying for electricity generated, or entering a power purchase agreement.
"The power purchase agreement would be they us investors, the investors actually put up the array, and then we negotiate with those investors to determine what we're going to pay for that power they are generating."
Another benefit of the power purchase agreement is the district would not be responsible for maintaining the solar panels.
Whitsitt said that the district has plenty of ground space to use for the installation of the panels, adding that ground-mounted units work better for solar energy harvesting.