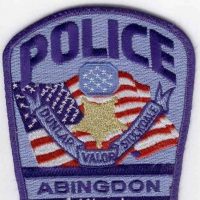 Abingdon Police say they have caught the individual alleged to have vandalized the side of Abingdon United Methodist Church early Saturday morning.
The house of worship on the 400 block of North Washington Street was spray-painted with police call "hate symbols."
The suspect is a male juvenile so police will not be releasing the individuals' name.
He is being charged with a Class 4 felony of Criminal Criminal Defacement of Property in the 9th Judicial Circuit.