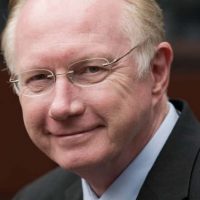 An Illinois Supreme Court Justice will visit Knox College's campus this afternoon sharing his unique insight into technological changes the state's courts have gone through in the last several years.
Justice Thomas Kilbride has been serving on the state's high court since 2000, serving as Chief Justice from 2010-13.
It was in those three years Kilbride made several technology initiatives priorities that have made courts more transparent and open to the public.
He'll discuss some of those today, such as allowing cameras in courtrooms and citation of online opinions.
Kilbride oversaw the creation of the Supreme Court's Commission on Access to Justice, made up of judges and attorneys that aim to make the courts more accessible to low income and vulnerable residents. It was also in this period that the trial period for cameras in state courtrooms began.
Before becoming a justice, Kilbride was a private attorney in Rock Island for 20 years, starting out as a legal services attorney.
He remains the Supreme Court's liaison to the committee.
Members of the public are invited to this free event being held from 4 to 6 p.m. in Knox's Trustee Room in the Alumni Hall.