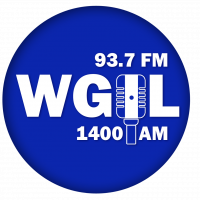 It's going to be a beautiful weekend to help a shelter pet. The 26th Annual Doggie Jog welcomes all dogs of all shapes and sizes Saturday, September 15th at the Knox County Humane Society. Registration begins at 9:00 am tomorrow and the Doggie Job begins at 10:00 am. "It's just fun seeing all the dogs," Erin Buckmaster said. "A lot of our shelter dogs show up there. If you come out and sign up Cross (Photography) is going to be there – and the registration fee is included (if you sign up). The registration forms are at the shelter – and also pledge sheets if you want to hurry up and get some pledges for us." Early registration is $15 – Saturday, registration is $20. Your entry fee will include a t-shirt and a photo of you and your pet. Anyone that collects $50 in pledges for the Humane Society will have their registration fees waived. The Jog will include a silent auction and 50/50 drawing.
St. Patrick's Church in Galesburg is hosting a Mexican Fiesta from 11:00 am to 5:00 pm on Saturday, September 15th. The church will be serving up tacos, taco salad, tamales, tostadas, spicy pork dinners, butterfly pork chops and more. The event includes kids games, face painting and a bake sale. Sam Leon and Friends will provide live entertainment from 2-4 pm and an auction will be held at 5:00 pm.
Country Corner Timber Park Playground and Picnic area opens Saturday, September 15th for the season. Located on Highway 150 just north of Alpha, owner Bruce Currry tells WGIL Country Corner features 27 different activities this year. "Country Corner is a really affordable place to come and have fun," Curry said. "This weekend is our Customer Appreciation Weekend. The passes are going to be cheaper. There's going to be free popcorn. We're going to be giving away prizes. The ponies are going to be here. We've got a pumpkin blaster that shoots pumpkins about 1,000 feet – that'll be here everyday." Daily activities include the nature trails, barnyard zoo, 8-acre corn maze, pony rides, hayrack rides, corn cannons and more. For more information, visit www.country-corner.com.
Saturday, September 15th beginning at 4:00 pm is the Galesburg Rescue Mission and Women's Shelter Hog Roast. The menu includes pork, baked beans, potato salad, a beverage, and dessert. The cost is $7 for adults, $3 for children under 12 and carry-outs will be available. All proceeds from the event benefit the shelter.