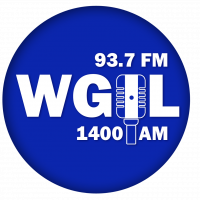 Baconfest returns to the Maple City Friday, August 10th starting at 5:00 pm to 9:00 pm. 
The event will include live music, a kids concert, food judging, an eating contest, and of course, plenty of bacon. For more information, visit BaconFest's page on Facebook.
Since it's going to be a great weekend for a cookout – the Galesburg NAACP's annual Community Cookout is just in time. Starting Saturday, August 11th at 10:00 am from 2:00 pm at Kiwanis Park, the 6th annual cookout will feature free food, school supplies, and much more. "This year, we're going to have Randy Morrison – he's going to be out there spinnin' and grinnin'," Said Dwight White, Vice President of the Galesburg NAACP. "And I have to always take my hat off – I want to call him the Real Dealer, the Head Healer: Jay Jilla. That young man, he comes out, and he cuts as many heads as he can cut. But we're having hamburgers, hot dogs, toe-tappin', lip-smackin', bacon baked beans. I make them myself (so) get there early – because you're gonna (fight) to get some. We got some chips for your lips. Come on by." The cookout will also feature games for kids and adults, free haircuts, prizes, and all are welcome.
Bishop Hill's Festival of the Arts is this weekend.  From 10:00 am to 5:00 pm Saturday, August 11th and Sunday, August 12th, the weekend will include music, hands-on activities, food and free admission. Saturday events include Pie at the Steeple with Music by Hammer and Pick, an open house at Sweet Annies, Corie "Cow" Weisenberger at the Creative Commons at 2:00 pm. Sunday will include Swedish Meatball at the Steeple, and the River City 6 in the park at 2:00 pm. For more details, visit the Bishop Hill Heritage Association website.
The Back Road Music Festival makes its way into Galva tomorrow featuring headliner Josh Turner. Other performances include Chase Bryant, High Valley and Ashley McBryde. General admission tickets are $40, VIP tickets are $55, and kids six and under are free with a paying adult. For tickets and more information, visit the Back Road Music Festival website.