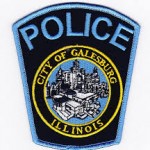 A 9mm pistol and several electronics were taken from a Beecher Avenue home while the residents were on vacation.
Galesburg police officers were dispatched to the 800-block of Beecher around 9:45 Wednesday night.
The victims told police that at some point someone had entered their home and taken items. They told police that they had left around noon on Friday, August 3rd, and returned home to find things missing just before calling police.
Items taken include a pair of WiFi security cameras, Playstation 4 and games, an Amazon Echo Dot, as well as a pair of Nike Air Jordans.
Reports indicate that the gun case containing the pistol also housed two magazines and ammunition were also taken.
It was noted that there did not appear to be any signs of forced entry, the victims stated that a door could have accidentally been left unlocked
Officers are investigating the robbery.