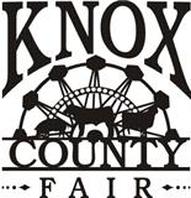 The Knox County Fair is ready to go for it's 168th year.
Last night things got underway with a special kickoff of harness races, which fair officials expected to be the largest version of the event they've ever held with up to 64 horses.
But tonight is when the fair really gets underway with grandstand events and the carnival going on every night through Saturday.
Fair Board Treasurer Darcy Thorpe says fun cards for $25 will get you into all the grandstand events and through the gate every night.
Those can still be purchased at places like both Galesburg Hy-Vees, the Abingdon Hi-Lo or the front gate at the fair.
Grandstand events include tractor and trucks pulls Tuesday, stock car races Wednesday, Overlanders mud drags Thursday and then kids powerwheel races through the weekend.
But really that's just the tip of the iceberg for what goes on at the fair. Thorpe says there's a ride for every age.
Bake sale auction, antique tractor display, boxing exhibitions and great entertainment in the beer garden with Staggard, Back Stabbin' Betty, Patrick 'N Swayze and Frank F. Sidney's Western Bandit Volunteers.
They are also holding a raffle for a chance to win a Polar Ranger XP900 Side by Side for $100 a ticket, with only 250 tickets available.
The winner will be drawn on Saturday at the fair and the winner need not be present.
The machine will be on display at the fairgrounds all week and if you want to buy a ticket while you're out there find someone with a red fair board shirt or go to the fair office.
They add that security and law enforcement will be out in force more than in years' past.