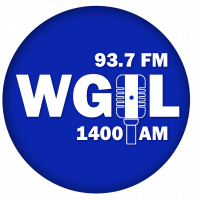 The Annual Relay for Life of Knox County event at Knox College kicks off Saturday, May 19th. The day-long event to benefit the American Cancer Society is held at Knox College where the Opening Ceremony begins at noon. Erin Olson with the Knox County Health Department tells WGIL it's a great day jam packed with activities. "We're going to have Amber Hendricks who is a local singer, we have Galesburg High School Cheerleaders, we've got a silent auction, Tanner & Isaiah (singers) who are coming out around 9:00 pm," Olson said. "We also have the Knox College Imrpov coming out at 6:30 to do some stuff. This event is open to the public, you don't have to be on a Relay team. Just come out to our event between noon and 10:00 pm and see what it's all about." One of the most joyful events is the Survivor Celebration on the track at 6:00 pm followed by the Luminary Ceremony at 8:30 pm. Themed laps will go on throughout the day from the "lean on me" and "birthday" laps to games of Twister and the Living Hope Award. Hy-Vee and the Knox County Cattlemen will also be on site serving food. The Closing Ceremony will be held at 10:00 pm.
Saturday afternoon the Orpheum Theatre will be featuring a free family movie matinee. Disney's "Meet the Robinson" will be shown beginning at 2:00 pm.
A great, free, hands-on, family activity Sunday, May 20th out at Lincoln Park in Galesburg. Sponsored by the City of Galesburg, the 2018 Galesburg Youth Fishing Derby welcomes youth aged 3 to 15 and their families regardless of fishing experience….or gear.  A "casting activity" will kick things off at 11:00 am – all who participate will be entered into a drawing for one of two bicycles.  Al Hayden tells WGIL the first 500 participants will receive a "goodie bag" with a ticket and a prize for the first fish caught. "All the kid has to do is catch a fish," Hayden said. "Any fish – and it could be….a guppy. Bring it over to one of the six prize tables – along with that ticket, they'll surrender the fish – which we put back into the pond – and they can select any prize that they would like. After that, keep on fishing. If they want to take some fish home for supper…that's great there too. I suppose if they really catch a monster fish – we could maybe make an exception." Catch and release is, however, encouraged. The City of Galesburg will also have rods available on loan for those without their own. Hot dogs and drinks will be available to purchase and the event ends at 3:00 pm Sunday.
Another Sunday afternoon event for the whole family is the Chamber Music Concert at First Lutheran Church. The concert will feature the Knox Chamber Brass and Knox Chamber Winds from 1:30 pm to 2:30 pm.