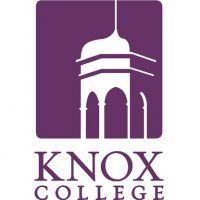 A Knox College alum will return to campus this Thursday to present on his work in HIV and AIDS activism. Steve Gibson graduated from Knox in 1988 with a degree in modern languages but since has gone on to found Magnet, the first integrated sexual health services and community center.
Gibson founded Magnet in San Francisco in 2003.
It was originally designed to serve 1,000 clients annually but now takes on more than 10,000 a year, operating through the San Francisco AIDS Foundation.
Magnet has gone to inspire similar centers in Peru, France, Spain, Australia and India.
The talk he'll give Thurday is entiteld, "A Shameless Agitator Reflects on AIDS Activism and Its Relevance Today".
Gibson says that HIV has transformed from a "death sentence" to a "chronic manageable condition" for most thanks to breakthroughs in bio-medical interventions.
Gibson's presentation is free and open to the public and will start at 7 p.m. Thursday in the Alumni Room of Old Main.
The following day on Friday, Gibson will be recognized alongside three other alumni as a part of Knox's Alumni Achievement Awards.