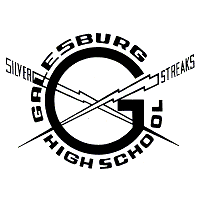 GHS Theatre students who do behind the scenes technical work placed in the top ten for a state competition.This was only the second year Galesburg has competed in the "tech olympics" at Illinois High School Theatre Festival says Tech Director Russ Ullrich.
The "tech olympics" are a series of theatre tech related tasks like setting up a soundboard or crimping a cable that students perform while they're timed.
Ulrich says Galesburg has a strong group of students that do technical theatre but their work can found all over the school.
"And they do so much more than just theatre stuff," Ullrich says. "A lot of people don't realize that whenever we have like an assembly, a choir concert or band concert or anything involving the stage or microphones or lighting, usually those tech kids are behind the scenes working."
Besides the competition students got to spend some time taking in a range of workshops and classes at the festival.
Ullrich himself got to attend a workshop presented by one of 60 master riggers in the world.
The presenter is an expert in flying scenery, curtains or people and taught how to do it safely.