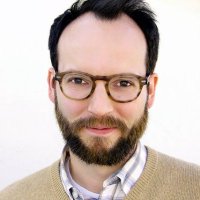 David Gray is a Galesburg native that is making his way in the world of acting in Hollywood, although you may know him by his stage name, Dieterich Gray.Just this past Wednesday he could be seen on the CBS hit drama "Criminal Minds" playing a convicted sex offender.
He jokingly says the role made his mother "very proud" but his mother Lee was the one who first took to audition for a Prairie Players musical.
His advice for anyone hoping to go into acting is to be persistent, be an expert at what you do and be nice to everyone.
Gray tells WGIL that for him not knowing what he'll be doing next week is exciting.
"A lot of people like that kind of consistency in a 9 to 5 environment and I always sort of was a bit of a wild child and I think that the unexpected nature that show business brings you is kind of exciting to me and I embrace it," Gray says.
Gray has also appeared on American Horror Story, The Bold and the Beautiful and will be on an upcoming episode of HBO's Westworld in May.
For most of his career Gray said he's straddled between being cast as quirky teachers and criminals.