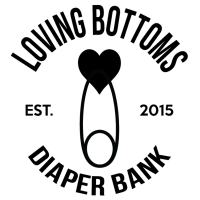 Giving Tuesday is today, marked for giving following Black Friday and Cyber Monday purchasing frenzies.
The day is meant to encourage people around the world to give their time and resources in any number of capacities, whether it be donating to a charity or volunteering time.
Knox County Based Loving Bottoms Diaper Bank is partnering with not-for-profit resource organization Forefront to solicit funds this year.
Loving Bottoms is currently the only non-profit in our immediate area registered with Forefront but you can also give to other organizations around the state.
Last year Forefront's Giving Tuesday campaign raised $11.3 million for groups doing "social good."
Commonly for social media purposes the hashtag #GivingTuesday is used, and Forefront has their own hashtag: #ilgive.
Their website is www.ilgive.com