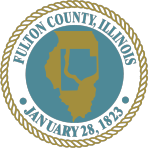 A 14 year old boy and a woman have lost their lives in separate and unrelated incidents in Fulton County that occurred over the weekend. 
On Saturday at around noon, a 2004 Chevrolet left the roadway and traveled down a ravine. The female driver, 58-year-old Jackie Wetterauer of Mapleton, was trapped in the vehicle.
Rescue personnel attempted to pull Wetterauer from the car but it became engulfed in flames and she was consumed in the fire.
The cause of death was determined to be smoke inhalation resulting from the car fire at the scene.
Responding to the scene was Fulton County Sheriff's Office, Canton Police, the Copperas Creek Rescue Squad, Canton Fire Department, and Fulton County EMS.
The second incident occurred at around 6:35 p.m. as a juvenile was walking east toward Canton, wearing dark colored coat and dark blue jeans when vehicle struck him. The driver called 911.
The teen was pronounced dead at the scene of the accident. Fulton County Coroner Steve Hines has declared the cause of death as blunt force trauma.
Assisting on the scene ere Cuba Fire Department, Cass-Putnam Rescue Squad and Fulton County EMS.