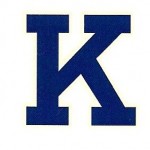 At Monday night's District 202 Board of Education, Superintendent Steve Wilder presented the school board members with some good news regarding the district's tax levy.
In a presentation to the board, he informed them that the district is projected to see an Equalized Assessed Value of over $106M – increasing property value of 5.42%.
Wilder said that new construction added $2.1M, totaling 7.56% increase in EAV to the district.
Wilder said that the biggest part of that increase was the new Love's gas station.
"One of the things that happens sometimes when a new business comes to town is that they ask for some tax deferments and tax breaks in order to come to town. Love's has purposefully not done that. Their philosophy is 'hey we're part of the community, we have a responsibility'… so kudos to Love's for doing that. "
Wilder proposed an increase in the levy of 4.99 percent, which would result in an levy of $4,759,187, making the tax rate of $4.39 – the lowest in over ten years.
The board also approved their end of an intergovernmental agreement with the Knoxville Public Library, allowing students who do not live within Knoxville city limits to get a free library card.
In return the district will provide services to the library, such as utilizing the industrial arts class to assist with maintenance.
Additionally the board discussed a concussion policy for the junior high. Superintendent Steve Wilder went over that with the board, "We're recommending that we just add the Jr. High to the exact same policies and procedures that we use at the High School. They've got to be checked out if they have concussion symptoms, they have to be checked out before they can return to practice, or playing, or back to school."
The board approved the policy unanimously.
The board recognized the high school's STEM robotics team, and FFA program – who took part in the national convention in Indiana.