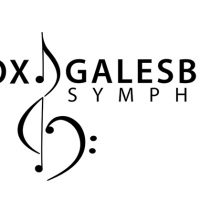 The Knox-Galesburg Symphony's subscription concert series continues tonight at the Galesburg Orpheum Theatre. 
The center act, "KGS Masterworks: Side by Side" begins at 7:30pm Saturday, November 4th featuring trumpeter David Washburn.
Washburn, a life-long childhood friend of maestro Bruce Polay, has impressive credits to his name.
"He's now the principle trumpeter of the Los Angeles Chamber Orchestra, the L.A. Opera, the L.A. Ballet… He plays a variety of different things," Polay said. "David is also one of the first-call persons for all the major film scores in Hollywood. He has a project next weekend with John Williams again."
Washburn's orchestra has been featured in films such as Star Wars Rogue One and Titanic.
During the event, the Knox-Galesburg Symphony will be performing works by English composer Michael Dunn.
The second half of the concert will feature Mozart's Symphony #40 in G minor.
The concert is open to the public, and for tickets visit the Orpheum Theatre Box Office.