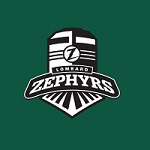 Last night Lombard Middle School in Galesburg was made aware of a threat via social media in terms of a school shooting. 
In an email sent to Lombard parents that WGIL has obtained: Lombard is taking the threat seriously and has contacted Galesburg Police.
Nick Sutton tells WGIL, "At this point, there is no evidence whatsoever that this threat was credible in any way."
He added that in situations like this he will take every precaution.
There will be a police presence in the school today and students will be searched as they enter the school.
Lombard officials ask all 6th and 7th grade students to enter through the auditorium doors and 8th graders to enter their typical door.
According to Sutton there will be a police presence outside of the building in the morning and the throughout the day – but the day would operate just like a normal day, with no significant interruptions.
If anyone has information that can be of assistance to the Galesburg Police or Lombard Middle School you are encouraged to call the GPD, Lombard Principal Nick Sutton, or Galesburg Area Crimestoppers.
This is a developing story, WGIL News will have more details as they become official.
In addition:
Pekin Community High School administration learned yesterday afternoon that there have been rumors circulating on social media regarding a potential school shooting at PCHS.
According to Pekin Superintendent Danielle Owens via social media, there is no known threat to the school at this time.
The rumors about a school shooting appear to have originated from an incident involving a student playing a song with inappropriate lyrics at school which referencing "shootings".
The Pekin student was interviewed by administration in conjunction with the Pekin Police, and it was determined that no threat was made.
In order to ease any potential anxieties that this social media rumor has caused, there will be an increased police presence at the school today (Friday).
Pekin Community High School will be open today.