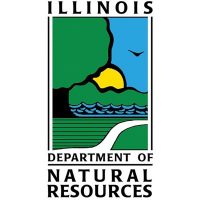 The Division of Wildlife Resources and the Illinois Department of Natural Resources released the 2016-2017 Illinois Public Hunting Areas Report. 
The annual report provides information on public hunting/trapping efforts and wildlife harvests on IDNR owned, leased or managed public hunting sites.
Locally, Snakeden Hollow state fish & wildlife area near Victoria is the largest public hunting site in the area – and is also one of the best dove hunting areas in the state.
In 2016-17, just over 1,270 doves were harvested and 9 deer were bow hunted.
At the Spoon River state forest site near Dahinda, squirrels were harvested most – at 124 followed by 32 deer with bows, 18 deer with firearms, and 12 turkeys.
The Victoria state habitat area – with only 241 acres, is a pheasant habitat area – with 23 harvested in 2016-17.
Silver Springs state park near Yorkville leads the state in pheasants hunted – over 3,000.
Jim Edgar state fish and wildlife area south of Havana leads the state in turkeys harvested – 72, and dove and bow-hunted deer by a mile- a whopping 6,080 and 248 respectively.
The Jim Edgar site is also the second largest public hunting areas in the state at over 16,400 acres – second to only Pyramid state park near Pinckneyville at over 19,000 acres. Pyramid State Park  is far and away leader in coyotes hunted with 20.
Wildlife harvests and hunting and trapping efforts are annually reported on DNR public hunting sites.
The Johnson-Sauk Trail near Kewanee – known for it's dove hunting, had over 630 harvested in 2016-17.
The site is also one of the better areas for pheasant hunting with over 760 harvested, according to the report.
State leaders as far as "other" species harvested includes Banner Marsh near Canton – the site leads the state in beavers harvested by a long shot – 93.
Clinton Lake saw the most raccoons harvested in the state at 129.
The Mississippi River Pools 17 and 18 are by far the best public sites in the state for duck hunting – nearly 10,000 more ducks are harvested there than the second place finisher: Carlyle Lake.
In addition to Victoria state habitat area, dove hunters may want to consider Double "T" state fish and wildlife area west of Canton.
Just under 1,000 doves were harvested from Double "T" in 2016-17 – which is also a decent site for duck hunters.
For permit information, hunter fact sheets, and more, visit IDNR's website