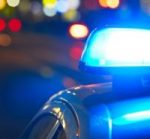 Galesburg police officers were notified Monday morning of counterfeit money being used at two area gas stations over the night.
According to police reports, at about 1:45 officers were called out to Casey's on main street in Galesburg after an employee identified currency as fake.
Allegedly a male in his 50s attempted to buy four packs of cigarettes using a counterfeit $20 bill, and left after being notified the bill was fake.
Later in the morning at around 3:11, officers were called out to the Phillips 66 station on U.S. 1-50 on the outskirts of town for the same complaint.
An employee there said that a white male in his 30s purchased goods using a fake $20, and left in a silver SUV toward Galesburg.
In both incidents, police were unable to locate the suspects.