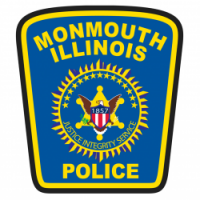 Monmouth Police Chief Joe Switzer has received a designation that "only a select few" Chiefs in Illinois have met the requirements for.
Switzer, installed as Monmouth's top police officer in July, is now a Certified Police Chief through the Illinois Association of Chiefs of Police.
Becoming certified is a multi-stage process.
Candidates have to demonstrate law enforcement experience including holding executive and command posts, participating in continuing education and training and actively taking part in community and professional organizations.
In the second stage, Switzer was tested on his knowledge of managerial and modern policing concepts, law and leading cases as well as budgeting principles.
He also had to face a panel of his peers which consisted of two of his fellow police chiefs and a law enforcement university professor.
Switzer is a 24-year veteran on the Monmouth Police Department.
He acted at Deputy Chief for the five years that Bill Feithen lead city law enforcement.