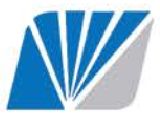 A computer software issue is essentially to blame for problems some members of IH Mississippi Valley Credit Union may be having using their debit cards.
The credit union is saying on its website that the Moline-based credit union converted to a new debit card processor Tuesday night, "and it did not go well."
Officials say the credit union worked diligently with vendors to get the problem fixed, it wasn't fast enough, and some members weren't able to access their money via debit cards.
What's more, they say the main issue has resolved, but some other issues have come up, causing some more problems. It's believed there may be a small number of debit card users without checking accounts still experiencing declines, and IHMVCU is working to reinstate those users as soon as possible.
They say anyone experiencing fees in error when using their debit card should call the credit union possible.