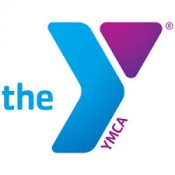 Work has been underway – and will continue to be done at the Carl Sandburg Drive location of the Knox County YMCA.
With some renovation working going on, the teen-gaming room has been eliminated to double the child watch space.
Kelly Corbin with the Knox County Y says that while teens looking to have fun should note that even the their gaming room was eliminated, there's still some fun planned for them in the McBride Gym on Monday, Tuesday, and Thursday nights from 5-7.
Corbin tells WGIL about some of the activities planned during those times saying, "We have our foosball table, our air-hockey, I just purchased ping pong tables. We have a bounce house. We have the Gaga pit."
Corbin says the child watch space doubled in size and has new carpeting, walls as well as new toys and furniture for the kids to play on.
She added that focusing on the families was the priority and so shifting their attention to them was the plan.
There are several new pieces of equipment – including new workout equipment and massage chairs – as well as cosmetic changes to several rooms on the premises.
Corbin says that there is a also a membership promotion going on right now.
The Y is waving their joining fee – a $90 savings – and instead will only require the monthly payment.