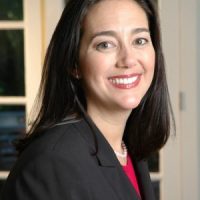 Erin Gruwell, known for her work in education and for her book "The Freedom Writers Diaries" will be returning to town after being here just a few weeks ago – this time to preview her foundation's documentary. 
Gruwell's book was the focal point of the 2007 film "Freedom Writers" starring Hillary Swank – about a teacher who inspires her students to learn acceptance and tolerance and pursue education beyond college.
"Freedom Writers; Stories from an Undeclared War" will be airing on PBS next June, but she will be bringing an uncut version of it to Galesburg, and presenting it in a free public event at Knox College Friday night.
This will be the only showing of the documentary in Illinois, though she is showing it around the country.
Joel Estes, the Chair of Educational Studies for Knox College, tells WGIL that he had the opportunity to see a portion of it, and he says that even Gruwell was impressed by what was done, "but she said… I honestly feel like the documentary is more powerful because it's the real kids. It's them talking about their experiences. And then 20 years later, whats up with them? What are they doing? And the snippets she showed a couple weeks ago were just really, really powerful."
The documentary will be screened at 7:00 P.M. at the Harbach Theater in the Ford Center for Fine Arts.