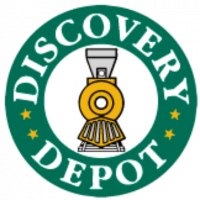 The second annual Boos and Brews is being held tonight at Iron Spike.
It's a night for adults to raise money for the kids that enjoy Galesburg's premier children's museum, the Discovery Depot.
Those who attend will see a number of guest bartenders serving drinks including Jason Paulsgrove, Jeremy Karlin and C.C. Wilcox.
Tip those bartenders because of the money they receive will go towards Discovery Depot.
"And this is money that supports the programming. This is not money for the project or future expansion. This is money for the 30 plus programs we do a month at the museum," Bradburn says.
In fact all of the money raised through the night from the $20 price for tickets or what you bid on auction items will go towards the children's museum.
Just a few of the items on live auction will be a Denim and Pearls package and Chicago Blackhawks tickets 
While Boos and Brews funds raised will go to support programming Discovery Depot have just put a new roof on their building.
They're also installing a new passenger elevator. 
Some additions coming to the museum are a new science learning classroom, brought by Children's Hospital of Illinois and OSF St. Mary's Medical Center 
They'll also have a large area of water exhibits that Bradburn calls more "modern" than the one in the old Depot.
She says they used to use chlorine and this new water is "safe enough to drink."