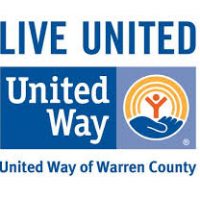 A partnership that has been a few years in the making has made it's way to Warren County communities. The Warren County United Way has recently partnered with the Dolly Parton Foundation to bring the Imagination Library to Warren County.
Through the Imagination Library, children from infancy to five years old receive a free book a month through the program, that is their's to keep.
Jeannie Weber, Executive Director for Warren County United Way, tells WGIL the program was made possible by the Ronald and Cassandra Shawler Estate.
"We really wanted to take some time and (put) thought into how we wanted to honor the Shawlers as they were life-long supporters of the United Way," Weber said. "They really wanted to make an impact on the families of Warren County. Having worked with the Imagination Library in the past, I felt this would be a great opportunity."
Weber went on to say that United Way will be working with community partners like the Regional Office of Education, the health department, Warren County libraries, and hospitals to have registration forms available for families.
The Imagination Library is already available to Galesburg area residents through the Knox County United Way.
Weber adds, "Unfortunately, some families don't have the means to buy their children books…but through this program, a child will receive an age-appropriate book delivered to their home every month until they turn five."
The Imagination Library began in Dolly Parton's home state of Tennessee in 1996, and has since spread throughout the United States, Canada, and Europe.
Weber said, "This program promotes reading, builds excitement in checking out library books, and also helps a child build a personal library of their own."
Registration forms in Warren County will be available later this month at community partner locations (Regional Office of Education, Warren County Health Department, OSF Holy Family, are preschools, and the United Way.) For more information about the program, or for more information on the Warren County United Way, visit their website